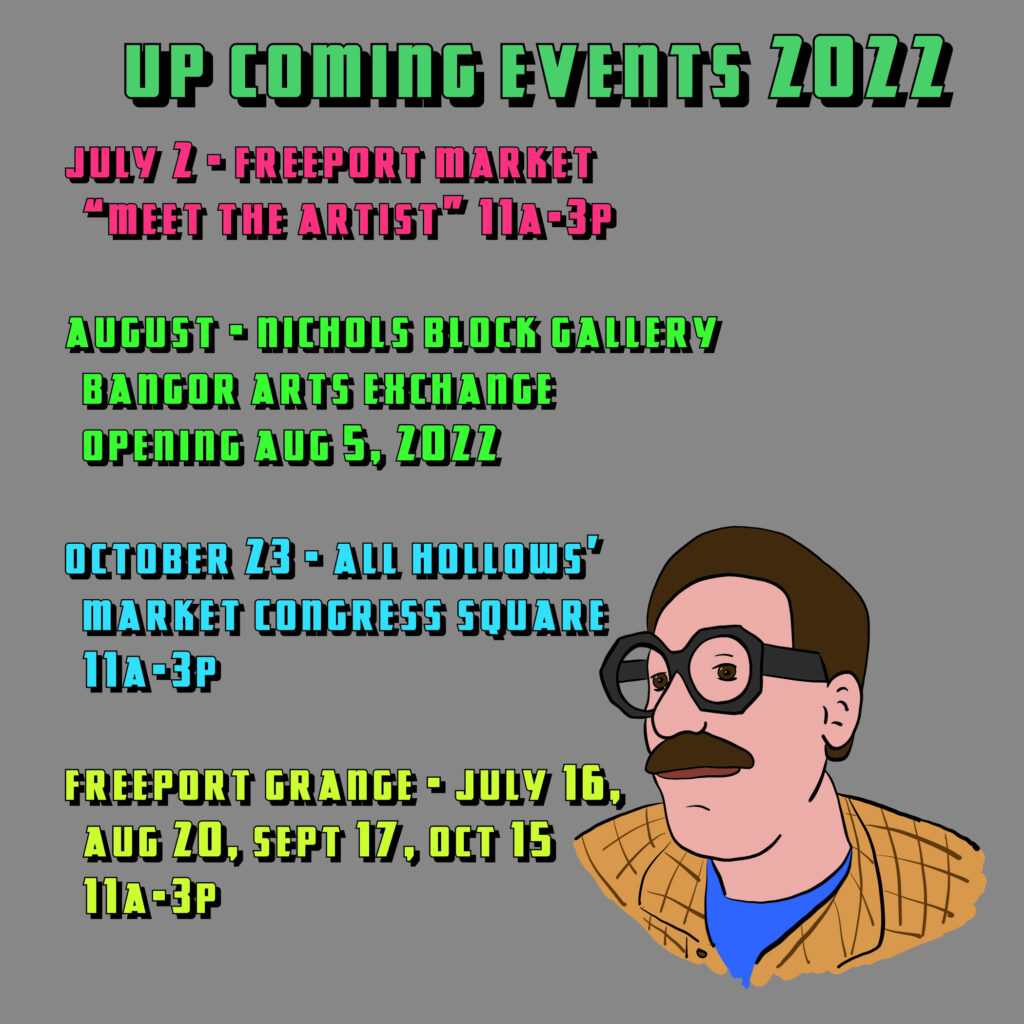 So this summer there are many events to find me in person!
Starting off with July 2nd. 11a-3p at the The Freeport Market for the "Meet the Artist" weekly series. Which each week at The Freeport Market there is one or two vendors there as high lighted artists. Doing special items, doing work to see how they do their thing. I'm still planning out what I am doing so put that on your calendar and find out!
In August I will be opening a solo show of Monster paintings up in Bangor at the Nichols Block Gallery, Bangor Arts Exchange. The opening will be August 5th, 2022. More info and times will be posted as I get closer to the date.
Then far out in October you will be able to find me in Portland at the Congress Square "All Hollows' Market. That will be on Oct 23, 11a-3p. I will have monster items plus more Halloween limited edition items as well!
Then you can also find me on Saturdays once a month at the Freeport Harraseeket Grange #9, July 16, Aug 20, Sept 17, and Oct 15. At those monthly markets I will have a very limited amount of items.
Also stop by The Freeport Market and The Maine Souviner Shop in Portland to find Hats, Bags, T-Shirts and more items I have made by had. I hope to see you at one or more events!
You can also find info on items I have for sale at buttonspinzandthing.com or on Instagram. Also follow The Official Maine Monster to see what items come out of that project!
Sebastian